Good Pops
Good Purpose
One scorching Austin, TX summer day back in 2009, University of Texas student Daniel Goetz needed something refreshing. Daniel couldn't think of any options other than the Austin summertime staple, the sno-cone. At the sno-cone stand, he asked, "What's in that syrup?" The employee responded with a shoulder shrug.
Craving a more wholesome, delicious treat, Daniel searched out places who carried traditional Mexican-style paletas naturales or natural frozen fruit bars. What he found put him in a similar predicament: artificial flavoring, coloring and ingredients he couldn't pronounce.
Daniel loves Austin and thought the city deserved better. Two months later, GoodPop hit the market… well, the farmers market. It wasn't long before his GoodPops became a hit at 4 Austin markets, which are some of the most discerning farmers markets in the country.
Since those humble beginnings, GoodPop's wholesome, mouthwatering frozen treats are available in retailers across all 50 states and online.
We're here for those who Crave A World Of Good™. You see, in addition to GoodPop's good… pops (see what we did there), our company mission is to also Do Good in communities across the US. Over the years, GoodPop has partnered with countless non-profits and organizations. From this, the Pledge Good Foundation was formed!
Learn More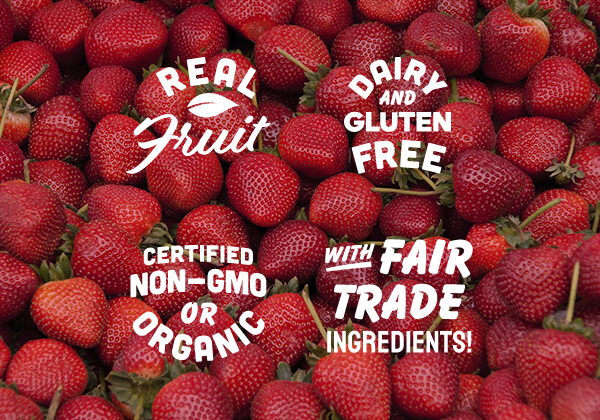 Ingredients
We are dedicated to driving the clean food movement with our commitment to Non-GMO, Organic and less sugar or no sugar added products. Our products use real fruit and fair trade ingredients and are dairy and gluten free. This ensures that these ingredients are sourced with respect to the people and planet.
Flavors
We use only whole, real ingredients and lots of 'em so your GoodPops are always bursting with flavor. Nothing artificial ever so what you're tasting is real and really good! It's a delicious and clean summertime essential that you can feel good about enjoying and sharing with your friends and family.
Check Them Out
Mission
We're a Certified B-Corporation committed to our mission of using our product as a vehicle to Do Good. Our pops are Non-GMO or Organic supporting the clean food movement. By sourcing Fair Trade ingredients, we support fair wages for our farmers, growers and their communities. GoodPop works closely with local, national and international charities and non-profits, acting quickly on disaster relief issues as they arise.
Our involvement in humanitarian efforts include Hurricane Harvey relief coordination efforts, assisting our Fair Trade banana farmers in Ecuador after the earthquake and most recently COVID relief. Additionally, GoodPop promotes acts of goodness with our own 501(c)(3) Pledge Good Foundation, encouraging people to pledge a good deed and in return, Pledge Good will donate $1 to a cause of their choice.
Learn More